UPDATED NEWS
June 5, 2020
Resumption of public Masses (at least two of them) begins June 13/14. You can read a letter from Msgr. Champoux with guidance about attendance protocol here.
We'll have two outdoor Masses next weekend: one Saturday at 6:00 p.m. and one Sunday at 8:00 a.m., in the upper parking lot on Stevens Drive. Attendance will be limited to 100 people per Mass; those who attend MUST wear a mask the whole time, maintain a distance of 6 feet from others, and bring their own chairs.
You must register to attend these Masses. Here's the link to sign up for Mass on Saturday June 13:
https://www.eventbrite.com/e/outdoor-mass-tickets-108419419402
Please DO NOT attend the outdoor Mass if you are ill or vulnerable (or live with someone who is ill or vulnerable). Small children should not attend. Attendance is at your own risk. The general dispensation from attending Sunday Mass remains in effect.
.
We are continuing to livestream Mass on weekdays, a Holy Hour (Exposition, Adoration, and Benediction) on Fridays, and Sunday Masses in English and Spanish.
Weekday Mass: Monday through Friday at 8:00 a.m.
Holy Hour: Friday, only, at 6:30 p.m.
Sunday Mass: recorded during the Saturday Vigil (English at 4:00 p.m., Spanish at 5:00 p.m.).
Watch these broadcasts here: Christ the King Adult Religious Education channel!
Fr. Edgar Quiroga has been assigned to Christ the King parish! However, Fr. Edgar's immigration status has been complicated by the COVID-19 restrictions. Until he's been granted 'R1' religious worker status, and we hope that will be very soon, he's not allowed to 'work.' You can read the whole story in this letter from Bishop Tyson to the parish. Note: as of Friday May 29, we learned that Fr. Edgar's application for R1 (religious worker) status is moving forward. Please keep Fr. Edgar in your prayers, in thanksgiving for his dedication to God and in petition for a speedy resolution to the immigration problem.
Pray the Rosary! Pope Francis recently issued a letter to the faithful exhorting us to pray the rosary especially during the month of May, and offered two prayers to be included at the end, begging her intercession and help during this time of pandemic. You can read the letter and the prayers here.
We are still producing a Sunday bulletin. It's available in several locations on our web site, including here, as well as www.parishesonline.com.
More Announcements! Although we can't gather, we're not idle. For example:
Find us on Facebook! Our parish page is Christ the King Catholic Church Richland WA
Food Bank Donations Needed: please bring non-perishable food and household and personal supplies like toilet paper, laundry and cleaning items, soap, shampoo, and toothpaste and leave them in the box in front of the parish office.
PREPARES is having a Virtual Diaper drive. You can read about it here.
Knights of Columbus Scholarships: for Tri-Cities Prep and college, Applications are due by June 30; contact Ben Harlow at blharlow@msn.com for an application.
Sausage Fest! We need volunteers for quite a few leadership positions in food and game booths, operations, and security. For more information, contact Davis and Jillian Haras, Sausage Fest General Chairs, at cksfchair@ckschool.net.

.

Volunteer Gift Shop Manager Needed: to manage volunteers, inventory, and operations. Job requires a minimum of 5-8 hours a week with at least 2 of those hours in the gift shop. For more information about the job or to apply, contact Lori Wasner in the parish office: 946-1675 or lori@ckparish.org.
R-90 petition: we encourage you to sign a petition to place this measure on a statewide ballot. You can read a position letter from the Washington State Catholic Conference here. Opportunities to sign the petition are available through an organization called Rise Up TriCities. Visit their facebook page (www.facebook.com/groups/riseuptricities) and join the group to learn more.
2020 Census: it's not too late to respond! Accurate information is vital. Our responses affect legislative representation boundaries, funding for federal projects, support of education, and much more.
Also, please visit FORMED! This resource offers excellent content. You can find videos about Palm Sunday and Holy Week well worth watching. To sign up, click the FORMED icon below.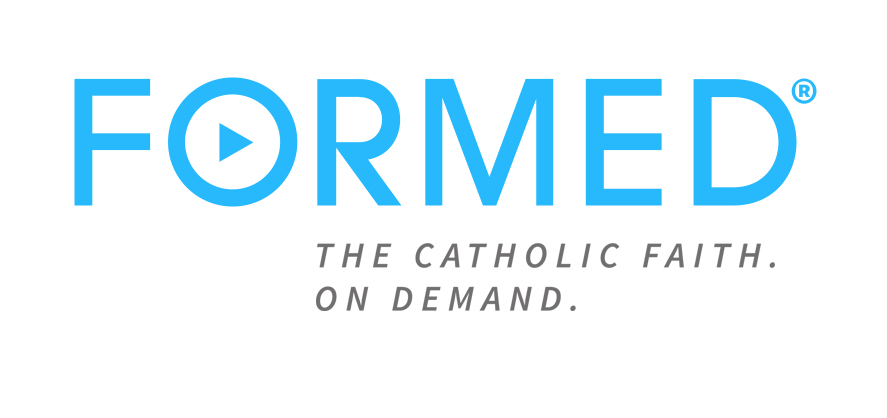 In addition, our Adult Religious Education program is posting online content and podcasts. Visit www.ckadultre.com or www.facebook.com/CKAdultRE for information and content. Contact Meggin Sanner at 541-571-8402 or ckadultre@gmail.com for more information.
Spiritual Communion: we encourage making a spiritual communion since we cannot receive the Eucharist during this time; the priests lead us though this prayer during the online Masses:
My Jesus,
I believe that You
are present in the Most Holy Sacrament.
I love You above all things,
and I desire to receive You into my soul.
Since I cannot at this moment
receive You sacramentally,
Come at least spiritually into my heart. I embrace You as if You were already there and unite myself wholly to You. Never permit me to be separated from You.
Amen.